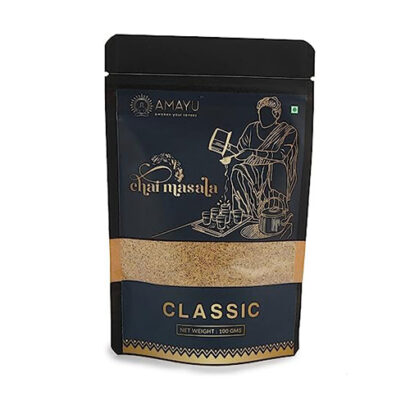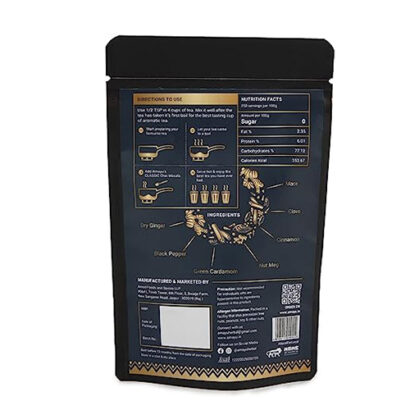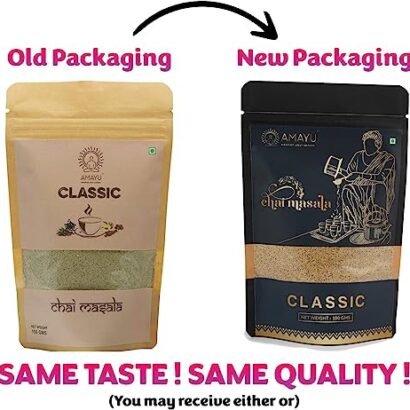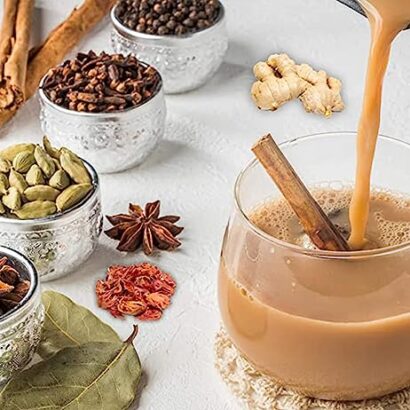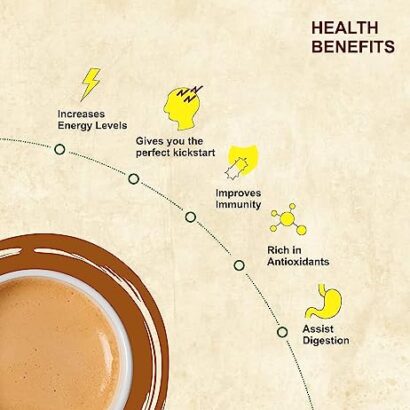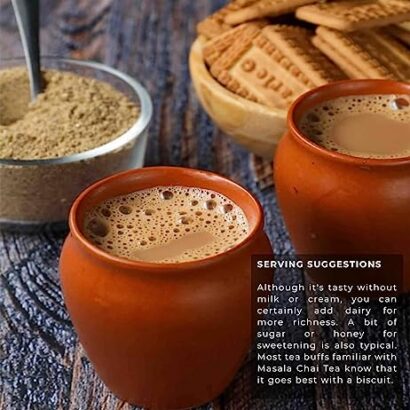 Classic Chai Masala Powder 100Gms
Add our chai masala powder to your tea to get the perfect masala twist in your drink. Made from natural ingredients, the masala powder is packed with health benefits of different spices and is super convenient to use. We endeavour to provide our customers with their freshly brewed chai exactly the way they like it, in a relaxed setting that is conducive to both formal and informal meetings. Our products are also available online.
View More
FREE SHIPPING ON ORDERS ABOVE RS 499!
What makes Chai Masala ideal for your daily chai needs? Our masala powder enhances the taste of your tea while providing numerous health benefits. It is made from a unique blend of organic ginger (adrak), cardamom (elaichi), black pepper (kaali mirch), cinnamon (dalchini), cloves (laung), nutmeg (jaifal) and mace (javitri). The powder carries the health benefits of all these spices and helps boost immunity, improve digestion, and increase energy levels. Rich in antioxidants, the masala powder makes a great partner for your daily cup of chai. It is super easy to use — all you have to do is add half teaspoon of the masala for 4 cups to your saucepan while making chai. We have created this aromatic blend with care — adding all the spices in right proportions so you can experience the delicious taste of flavoured masala chai without the hassle of grating ginger or breaking cardamom.
DIRECTIONS TO USE: Use 1/2 TSP of chai masala powder in 4 cups of tea. Mix it well after the tea has taken its first boil for the best tasting cup of aromatic tea.,

PERFECT GIFT FOR YOUR TEA LOVER: This aromatic chai masala can be gifted to your parents or your loved ones who are mad over tea!,

IMMUNITY BOOSTER: Our masala powder includes ingredients like ginger, cardamom, etc. — which are rich in antioxidants and help in boosting immunity, improving digestion, and increasing energy levels.,

EASY-TO-USE: The masala powder is easy to use. Forget the hassle of grating ginger, breaking cardamom, etc. Just add a pinch of the powder to the brewing tea and enjoy the spicy kick in your chai.,

100% NATURAL: Our masala powder is made from organic ingredients like dried ginger, cardamom, cinnamon, cloves, black pepper etc.— carefully sourced from states across the country.
| | |
| --- | --- |
| Weight | 0.100 kg |
| Dimensions | 10 × 2 × 14 cm |
| color | Black, Blue, Gray, Green, Red, Yellow |